Canyoning in TROU BLANC canyon, Reunion
Trou blanc canyon is the star canyon of the Reunion island.
A lot of slides and jumps have made Trou blanc canyon famous all around the world !
It's a "natural water park".
Note that this canyon isn't doable all year long.
Good hydrological conditions are required to do it.
But in good conditions it's for sure a memorable day !
---
---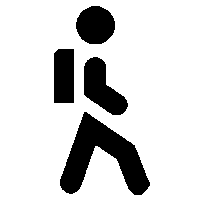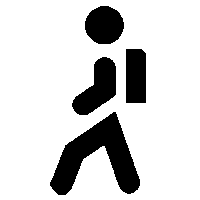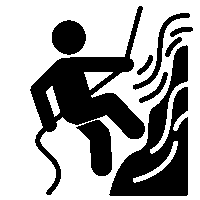 ---
Who it will suit :
No experience required. For adults and adolescents athletic men and women / Families (starting from the age of 12 years) / Groups of Friends / Individuals. This canyon is ranked in sportive canyoning because it's quite long and it remains a higher fitness than a beginners/family canyon.
All people must be comfortable in water. It is MANDATORY THAT PEOPLE CAN SWIM.
Trou Blanc canyon required :
swim suit to wear under a wet suit
towel
sandwich and snacks
drinks
hiking shoes or sport shoes with socks.
Trou Blanc canyon price include :
Technical equipment (helmet, harness, descender, carabiners…), wet suit
Photos/videos
Supervision by a professional canyoning guide with 19 years of experience
Professional liability insurance
Trou blanc canyon description :
Technical difficulty : ++ Physical difficulty : ++
It is located in Salazie area in Hell Bourg village near the "Piton des Neiges". It is only a thirty five minute walking approach which leads to the river giving rise to the canyon. The descent takes place in a sumptuous mineral universe. The first part is a gorge which is particularly enclosed. Afterwards the canyon widens but the scenery is still marvelous. The particularity of "Trou blanc" is the abundance of slides, most of which have poetic names ( "Raclette", "Tim", "bath", "washing machine", "caterpillar", "the vavavoum" " the particle accelerator "…), jumps, and a final zip line.
The jumps and zip line are never obligatory, if you don't want to jump or go down through the zip line we abseil you.
Depending on the year and their cyclonic floods, some jumps, slides, and the final zip line can or can't be done. That is based on water levels into the pools.
Meeting point :
Meeting point in "ZEZEN snack bar" in front off the "Ti CHOUCHOU" restaurant in Hell Bourg village at 07:30 AM.

Trou Blanc canyoning tour rate :


---
Others interesting canyons with same level :
Sainte Suzanne intégral canyon in the north.
Fleur Jaune canyon, Cilaos circus.
Bras rouge canyon, Cilaos circus.
Langevin integral canyon in the south.
Canyoning in TROU BLANC canyon, Reunion
TROU BLANC canyon is a must do in the island. ADVENTURES REUNION professional canyoning (kloofing-canyoneering) instructors guide you for your pleasure.
Product In Stock: https://schema.org/OutOfStock