Canyoning in the Reunion island
---
---
---
Reunion island the best place for canyoning
Come canyoning with Adventures Reunion an entertainment company located in Reunion island, a French territory in the Indian Ocean.
We are a mountain sports company.
Canyoning and gorge walking are certainly two very playful activities that take place in a grandiose scenery, using preserved rivers and torrents. You can discover with us the most beautiful canyoning courses of Reunion island (Trou blanc, Fleurs jaunes, Sainte Suzanne (Bassin Boeuf), Rivière des Roches, Langevin, and Bras Rouge canyon).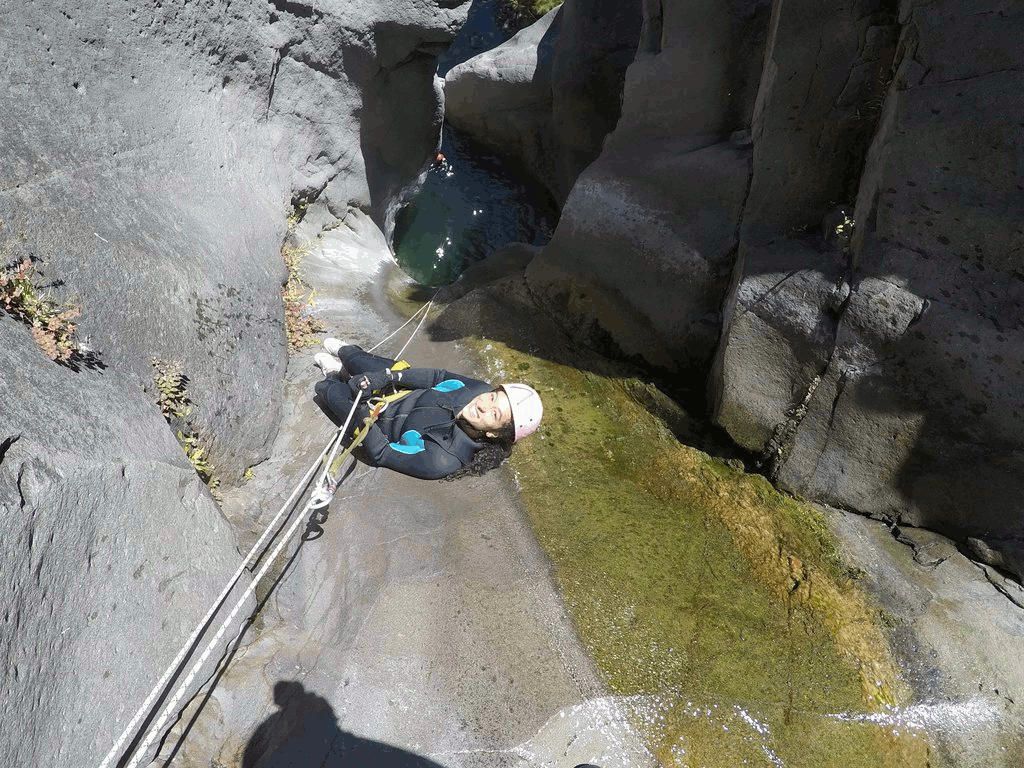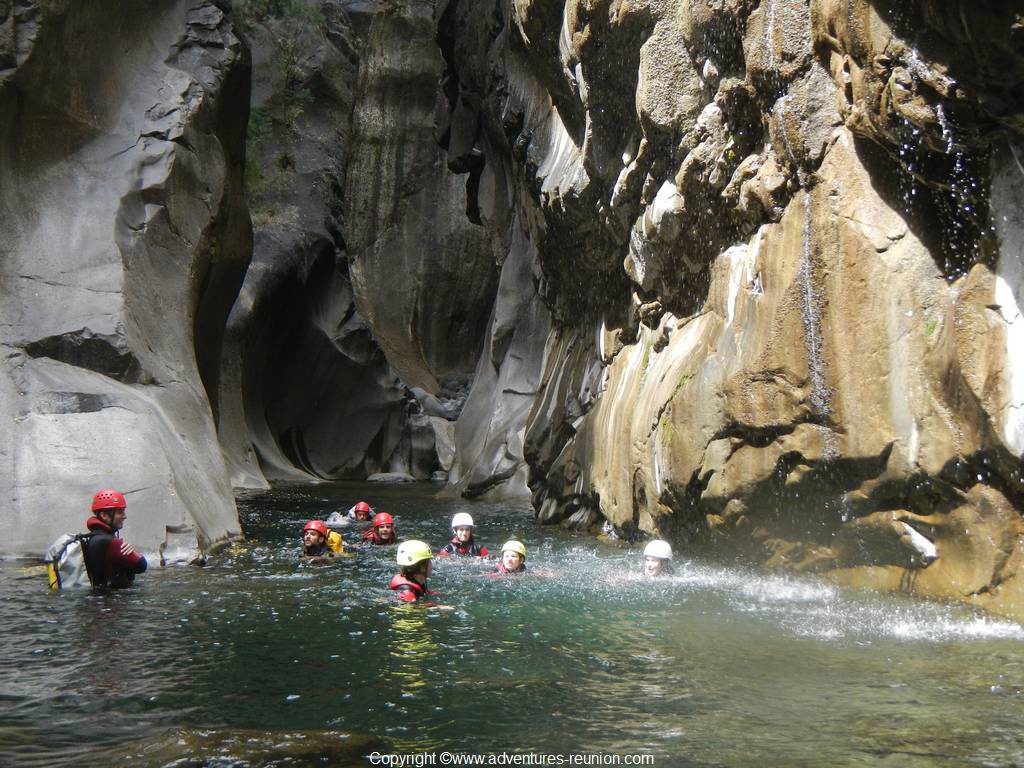 We give you access to the most wonderful and preserved sites of Reunion island which will amaze you.
HOW DOES IT WORK IN PRACTICE ?
Canyoning consists of descend a river passing generaly through narrow gorges.
Most often located in the mountains, the canyons have waterfalls of different heights that can be crossed in many ways :
jumping
slides
abseiling. The particularity of Reunion island is having a lot of technical routes with great reminders to cross the local "cassés" (waterfalls / cliffs). Fortunately there are also initiation / family canyons.
Zipline
or walking.
Most of the time, the progression between the waterfalls takes place :
walking inside the river
swimming to cross more or less deep pools
swimming in white water also called floating. You let yourself be carried by the current on your back and feet forward
– Small groups : generaly 8 persons maximum for one professional certified guide
Who it will suit :
Canyoning is possible starting from 8 years old, the only condition is to know how to swim.
We offer tours of all levels (beginner / family to expert).
Required for a canyoning tour :
swim suit to wear under a wet suit
towel
sandwich and snacks
drinks
hiking shoes or sport shoes with socks.
Price includes :
VAT (Value Added Tax)
Technical equipment (helmet, harness, descender, carabiners…), wet suit
Photos/videos for free
Supervision by a professional guide with 18 years of experience
Professional liability insurance
Payment by bank transfer, credit cart, or cash
– Please note that transport is not included.
Rates, starting at 35 €.
---
---
Besides canyoning we also have the possibility to guide you in other types of activities:
climbing and mountaineering
lava tunnel
hiking
---
---
ADVENTURES REUNION it's "Adrenaline & fun" with the greatest safety.
Call and visit us !