RIVIERE DES ROCHES canyon with a canyoning guide
---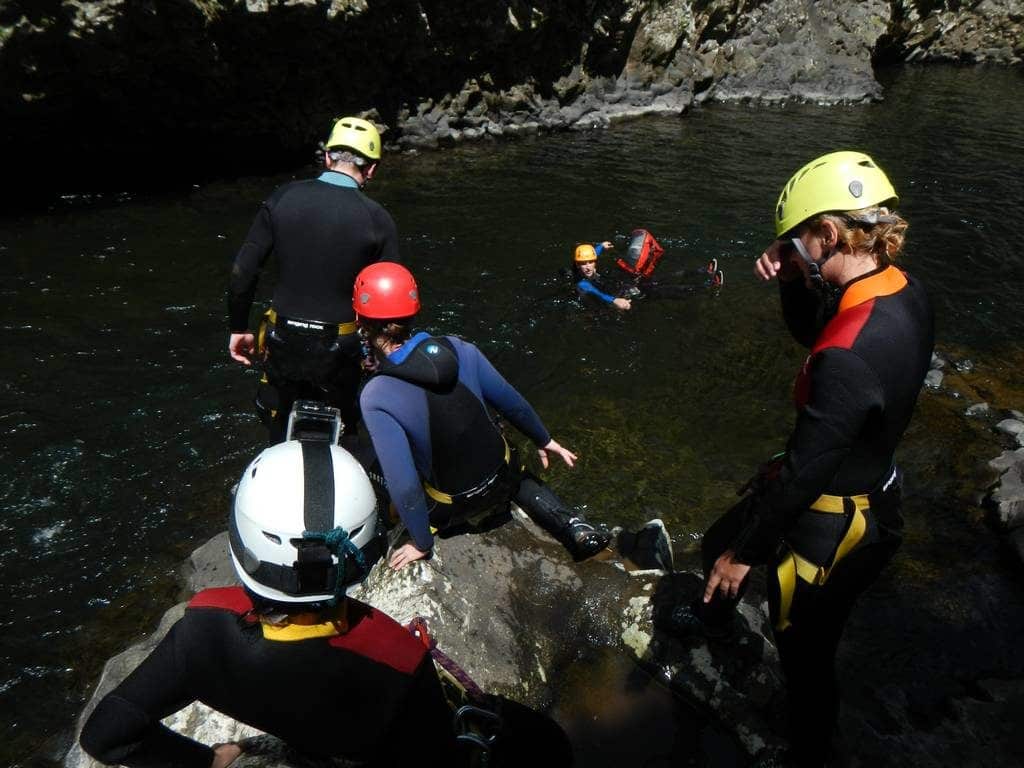 Rivière des Roches (Bassin la Mer – Bassin la Paix), canyon
for beginners and families
Rivière des Roches canyon is without doubt one of the best canyon for beginners and families on Reunion island.
We descend RIVIERE DES ROCHES canyon with little or no rope (depending on your ability). So this activity is also called "gorge walking". Taking into account meteorological and hydrological conditions this canyon is impracticable in rain season.
The success of Rivière des Roches is due to several factors :
short approach (15 minutes) and return (3 minutes)


a fun activity : river

swimming, a lot of jumps from 2 to 8 meters (never compulsory) into crystal clear river, slides, zip line (on demand).


simply something special : The descent always takes place into

breathtaking

nature.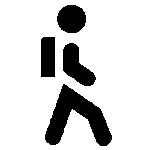 15 minutes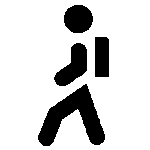 03 minutes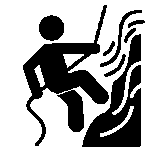 03h00 or 04h00 with the optional final zipline
---
Who it will suit :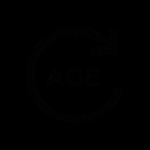 This canyon, also called "Bassin la Mer / Bassin La Paix", is classified as easy.
Families (starting from the age of 10 years) / Groups of Friends / Beginners to sportsmen.
---
Abilities :
All persons must be comfortable in water. It is MANDATORY THAT PEOPLE CAN SWIM.
Riviere des Roches canyon description :
Technical difficulty : +
Physical difficulty : +
The canyon is located on the east side of the island, between the communes of St Benoit and Bras Panon.
To go to the canyon parking from the speedway just follow the signs "BASSIN LA MER / BASSIN LA PAIX".
An easy approach of about 15 minutes allows us to get to the heart of the matter.
The descent takes place into a river whith natural pools to traverse by swimming.
The start puts in the mood : a choice between a 5 meters magnificent toboggan, a 5 meters jump, or a top rope descend.
That's allow access to the "Dog pool" (also called "Cherry pool"). After crossing it, a 4 meters slide, or a jump give access to the "Longor Pool". Follow the choice of jumps of 10, 8, 6, 3, 2, 1, 0 meters high. Then we use the current river to descend, and do a lot of jumps ( never mandatory).
Then comes the fabulous and breathtaking final corridor. It is a sequence of jumps and swimming, with a slide in the middle, and the "visit" inside "Tintin" waterfall. You will evolve under the admiring eyes of onlookers who will take pictures of you from the footbridge giving access to the path "Bassin la Paix".
By a small easy climb we quickly reached the parking.
After snacking time you will have the opportunity, for 5€ more, to fill up with adrenaline in a zip line that we put in place.
After this canyon you will undoubtedly want to browse the other canyons of Reunion island !
Required for activity :
Swimsuit to wear under a wetsuit, towel, snacks and drinks (Sandwich), hiking shoes or trainers, socks.
Price includes :
All technical equipment (helmet, harness, descender, carabiners), 5 mm wetsuit…
Pictures/videos for free !!!
Supervision by a professional canyoning guide with 17 years of experience
The fact of being supervised by a canyoning guide, and not by a canoeing instructor like some others company, ensures you always have the choice at the top of obstacles. If you are apprehensive and you doesn't want jumping or take a slide, your guide will safely descend you using a rope.
Professional liability insurance
VAT (Value Added Tax)
Prices :

Riviere des Roches :
55 € VAT included / person (group from 5 people 50€)
45€ VAT included / person from the age of 10 years to 12
optional : + 5€ VAT included / person for using several times the final zip line
How to go to Riviere des Roches canyon meeting point:
The canyon is located on the east side of the island, between St Benoit and Bras Panon communes.
To get to the car park of the canyon just follow the signs for "BASSIN LA MER / BASSIN LA PAIX" from the speedway.

With a GPS or GoogleMap tape "BASSIN LA PAIX".
---
Contact us for informations or booking
---
---
---
Others interesting canyons with same level :
Sainte Suzanne canyon in the north.
Langevin canyon, in the south.